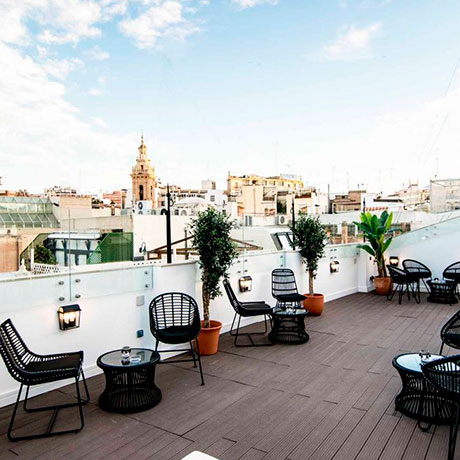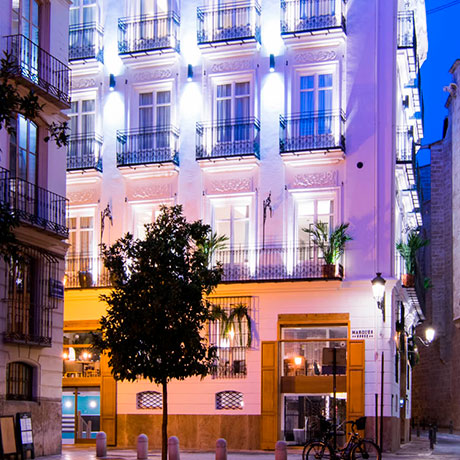 Marqués House
Located in a historic building next to one of the most beautiful monuments of the city, Palacio del Marqués de Dos Aguas, right in the center of Valencia and located in the most prestigious commercial area of Valencia, is surrounded by boulevards, prestigious boutiques and the main attractions of the city.
Nothing is comparable to the experience and the luxury of living a night at Marqués House.
29 rooms
contact us
Description
Urban, different, contemporary, central, unrepeatable and unique hotel … where you will live a unique experience in the city of Valencia.
29 luxurious rooms, chill & out terrace, restaurant as well as the one historically considered the best cocktail bar in the city, whose manager is Sergio Valls.
Three unrepeatable environments in one of the best locations in the city of Valencia.
"Valencia Social Experience" A new hotel concept, where the Gastronomy, the best cocktail space and a new concept of accommodation live togheter. A unique cocktail of sensations.
Where?
Marqués House
Carrer de l'Abadia de Sant Martí, 10
46002 València
Contact us