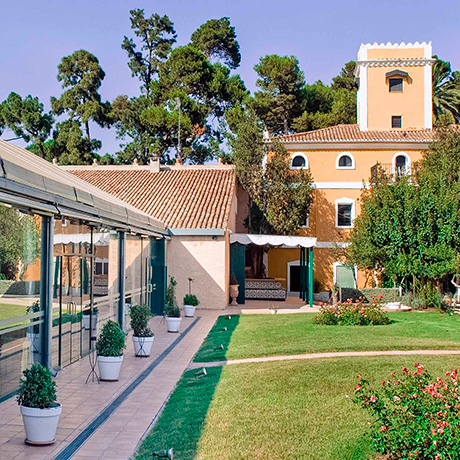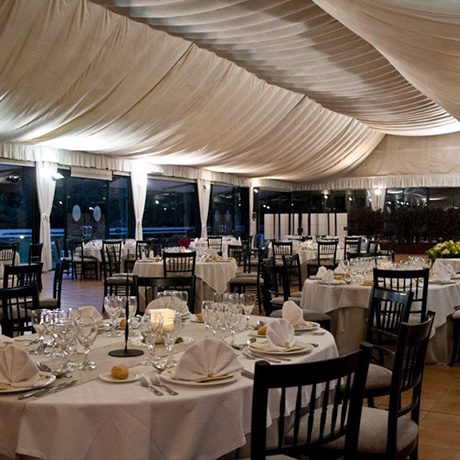 Alqueria del Pi
In 1836, reign of Isabel II, the ascendants of the Valencian family Monzó Giménez decide to build this house and its garden after the acquisition of the orchards at the Collegiate Church of the Puebla de Valverde (Teruel) with the confiscation of Mendizabal, commissioning the building at Master of Works Leovigildo Palop, imitating lines of the Palladian Villas of Veneto. The result is the current complex, with a spectacular perimeter wall of almost 400 meters of stone from the same quarries as many monuments in Valencia.
contact us
Description
The garden is inscribed in several areas whose center is set around the Tejo, the Palm, a fountain with Amorcillo and the Pinada. Taking as a model the villas of the Italian countryside and the romantic gardens of the time, the project was entrusted to local gardeners and arborists who design a garden of 6000 square meters, today only exists in part, with flower beds, pergolas, benches and statues with certain similarity to the Monforte gardens and receiving the order to include exotic species from Australia, Japan and Brazil among others, as well as fruit trees for every day of the year.
Semi-urban garden and with certain "English" ways, participates in the decline of the typical "hort" or Valencian garden with native species and heir of the Arab and medieval influence.
The design is finished off with a central aisle, gazebo with frescoes of Central European allegories by the painter Francesc Plá, area of ​​aromatic herbs, fruit trees and a collection of farm implements. The organized garden is non-regular surfaces had a curious map of Spain on the floor of Valencian tiles to teach children geography.
After six generations in the same property, today it tries to recover its origins of nineteenth and illustrated garden.
Where?
Alqueria del Pi
Camino Viejo de Godella, 55
46025 València
get info