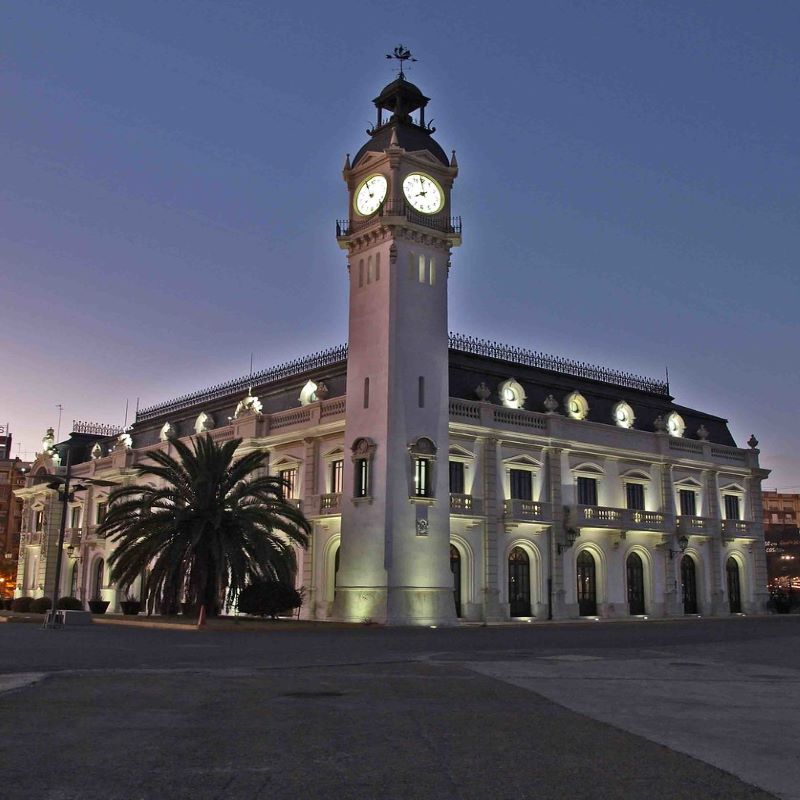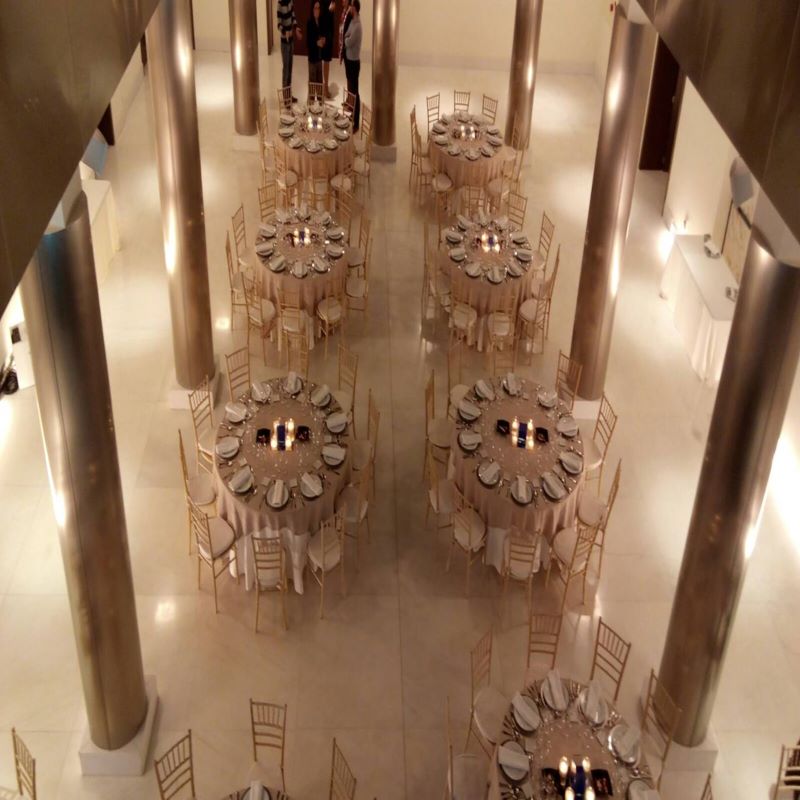 Edificio del Reloj
The Clock building is located on Valencia port.
It`s the headquarters of the Port Authority of Valencia and building built in 1916.
It is declared as a good of local relevance in the city of Valencia.
Unique space for holding events due to its location in the port of Valencia.
contact us
Description
It was built by the engineer Federico G. de Membrillera, originally as a residential building for the Valencian bourgeoisie. His style is eclectic and academic with a clear influence of the French style of the time. [ 2 ] However, although his style is sober and classic, he presents some elements belonging to Valencian modernism , as in certain details of the ornamentation and in the worked blacksmith auction on the slate roof.
It consists of ground floor and two heights, the last of them attic. The ground floor has large windows and the first height balconies. The building is topped in black slate, typical detail of the French style.
The building is crowned by a tower with a wide clock, which enhances the whole and from which it takes its popular name. The tower is topped in black slate, as is the building. In the highest part of the tower there is a weather vane with a sailboat.
Edificio del Reloj gallery
Where?
Edificio del Reloj
Muelle del Grao, s/n, 46024 Valencia
get info