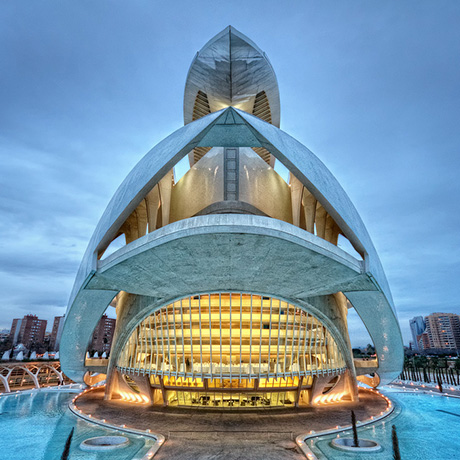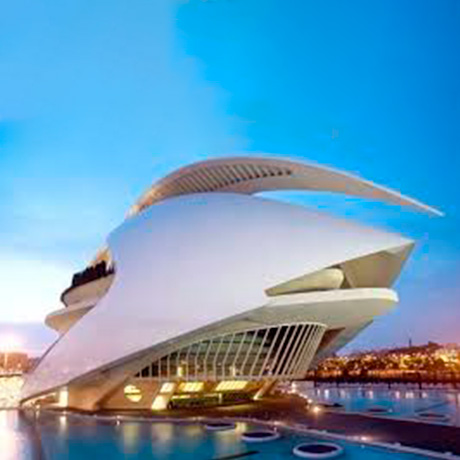 Palau de les Arts
Palau de les Arts Reina Sofía is the opera house of Valencia, and home of the Valencian Community Orchestra. It is the work of Santiago Calatrava and is part of the architectural complex of the City of Arts and Sciences. It was inaugurated on October 8, 2005
contact us
Description
It is the latest and most spectacular of the buildings in the Ciudad de las Artes y las Ciencias (City of Arts and Sciences).
It has been designed as an all-embracing cultural centre, setting the stage for operas, dance and open-air concerts.
The innovative programme is coherent, offering top artistic events.
It offers a global vision that uses music as the basis for other artistic and cultural disciplines.
El Palau de les Arts is equipped with a stage measuring over 1.500 m² where the latest technology, such as portable platforms, interchangeable sets and simultaneous translation via screens built into the seats, sets the scene for all kinds of opera, musical and plays.
Palau de les Arts gallery
Where?
Palau de les Arts
Av. del Professor López Piñero, 1
46013 València
get info