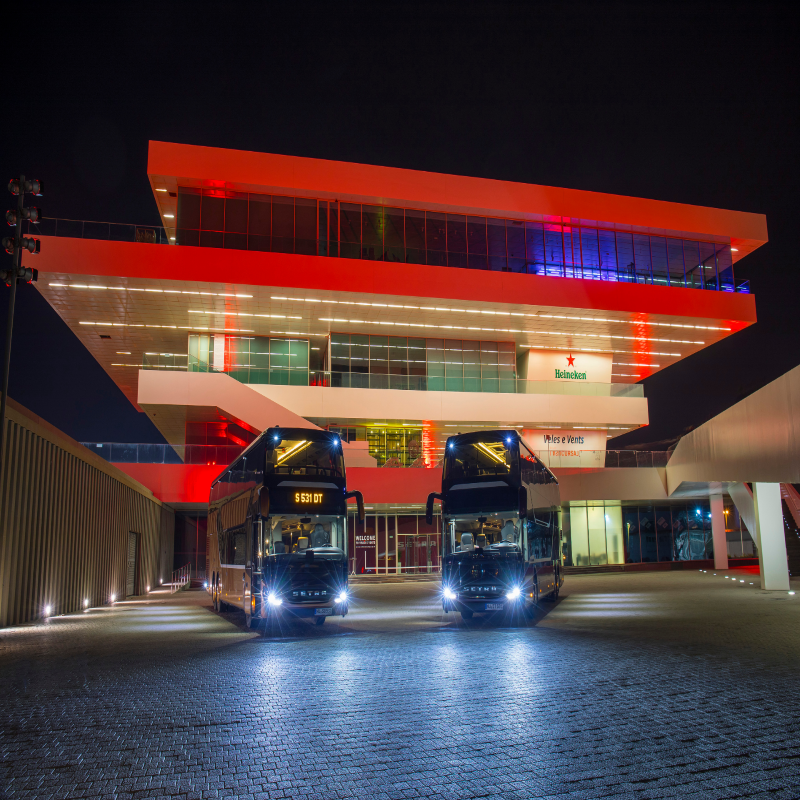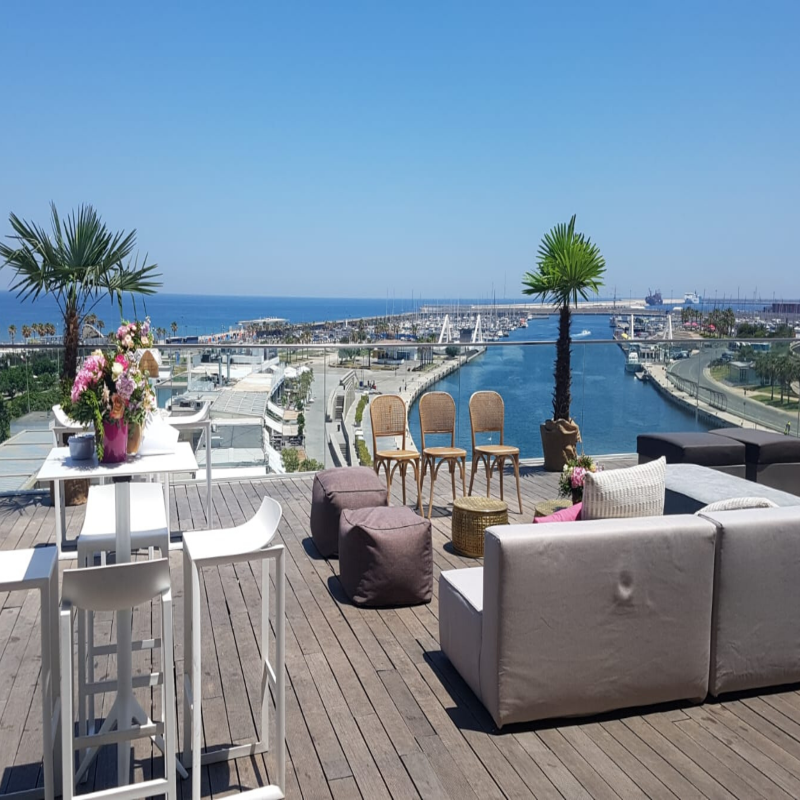 Veles e vents
The Veles e Vents building (Sails and Winds) takes its name from the homonymous poem of the fifteenth-century Valencian poet Ausiàs March, the greatest exponent of the Valencian Golden Age, which tells the story of the author's trip from Italy to Valencia in search of his beloved . During the trip he runs great dangers and invokes the force of the winds to reach the mainland.
contact us
Description
Veles e Vents is an innovative architectural proposal by the prestigious architects David Chipperfield and Fermín Vázquez, who was born with the aim of hosting the guests and spectators of the 32nd America's Cup, and that has undoubtedly become an icon of the passage of the same through the city of Valencia. The building won in 2007 the prestigious European architecture prize LEAF Award.
Located on the banks of the canal, it is a construction of approximately 11,000 m² approximately by four floating concrete plants that seem to be supported in the air giving a feeling of weightlessness. The open platforms are superimposed on a mode of deep wooden terraces of different sizes connected by external stairs. The coverings are large glazed planes promoting the minimalist and elegant design of the building and becoming a privileged viewpoint of the city, the dock and the events and competitions that take place in the marina, such as F1 or regattas in the sea.
The Veles e Vents terrace is an extension of the same building conceived as a meeting, education and leisure area that occupies about 15,000 m². Several ramps connect these platforms with the lower promenade, the definitive configurations of the definitive connection of the Marina with the Malvarrosa beach.
The underground parking is located under the terrace and has capacity for 800 vehicles.
Where?
Veles e vents
Marina de Valencia, Carrer del Moll de la Duana, s/n, 46024 Valencia
get info