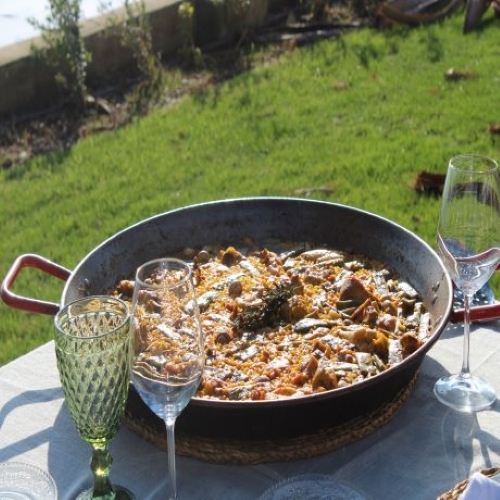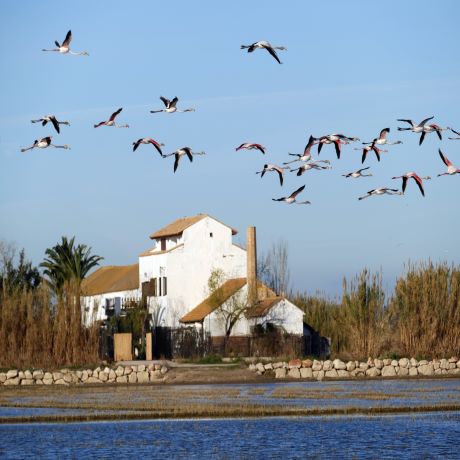 Tancat de l´Albufera
This is the "Tancat of l'Albufera", a unique venue embedded in the Natural Park of the Albufera of Valencia. Its original name was "The Tancat of Burriel" and it belonged to Uncle Peno (Tío Peno)'s family. It includes a traditional Valencian building used to dry rice as well as an Arabic oven, horse stables and a big fireplace that was fully functional in the days where turbines were operated with a steam engine. The property, expanding 8 hectares, includes an extensive garden in front of the main building.
contact us
Description
The environmental value of the Natural Park of the Albufera is very significant due to the number of different bird species. There are more than 350 species of birds living and breeding by the lake and the surrounding rice fields, most of them with an enormous ecological value and some of them even in danger of extinction . These communities at risk have found in the Tancat of l'Albufera an ideal environment to live.
From the Tancat of l'Albufera, every morning Vidal, the owner, has the opportunity to greet these especies, some of them rare to see such as royal herons, flamingoes, cormorans or common shelduck who come close to the house and sometimes he has even the opportunity to take some amazing pictures like the ones he normally takes.
Tancat de l´Albufera gallery